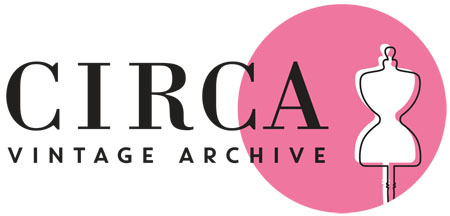 I've been wearing collecting and restoring Australian fashion since 1980.
It started as a personal wardrobe – as is so often the case – and grew into a collection, then a larger collection, and then I bought the contents of a Sydney vintage clothing shop and it really was too large to be a collection any more and so became a shop: Circa Vintage Clothing.
Circa started in early 2004 at Chapel St Bazaar, then grew into Fitzroy's Gertrude Street where she lived happily nestled among the galleries and cafes for eight wonderful years. Along the way, there was a webshop and a pop-up shop at Southland Shopping Centre. Then when the lease was up at Gertrude St, Circa relocated to the fabulous Art Deco Mitchell House in the CBD in 2012 before closing in 2017 to focus on online sales.
Over time, a lot of my collection naturally fell into the shop, and sometimes, I'd fall in love with something in the shop so the exchange would happen in reverse: special pieces that resonated or were significant to Australian history that I couldn't bear to part with. What started as a collection, and then became a shop, started to move back towards a collection again, and now it's shared through exhibition loans and lectures.
Circa's webshop still operates, deaccessioning the pieces that don't fit with the collection management policy and as I continue to work through decades of collecting, more pieces will be added to both – Circa Vintage Clothing (the webshop) and Circa Vintage Archive (the collection).
Please contact me if I can be of service.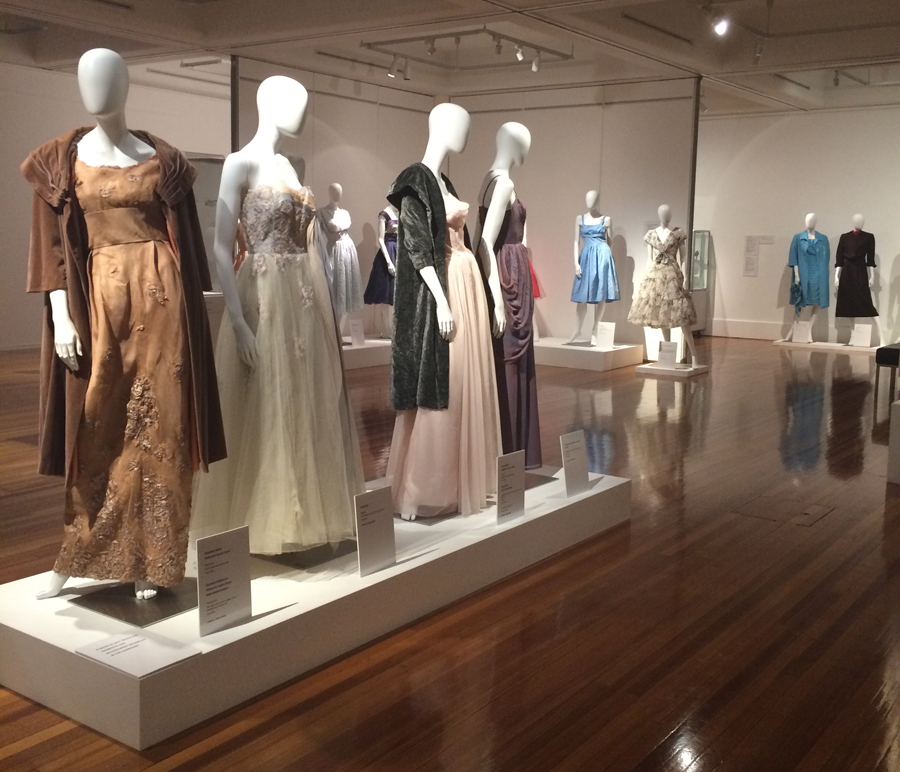 "Celebrating Style – 1950s Fashion" included over a hundred authentic pieces from the collection.
Glen Eira Art Gallery, The Storytelling Festival 2016
Backstage photo from "The Era of Grace and Elegance" fashion parade at Rippon Lea mansion 2016.
Left to right: Eva Las Vegas, Tamara, Minnie Monroe, Nicole Jenkins, Andrew McClelland (MC), Grace King, Sarah and Steph wearing original 1950s fashion and accessories from Nicole's collection.